Weekly Nugget
Tracking Developments and Innovations within the Mining Industry
We dig into the news, developments, and innovations the Prospector team has been following!
---
---
🗨 What We're Following This Week
Mining is a dynamic and ever-evolving industry, constantly moving forward with new advancements and discoveries. From exploration to refining metals, mining plays a crucial role in powering economies and driving technological progress. This week, we wanted to focus on sharing some of the latest mining news that the Prospector team has found interesting! Our team diligently tracks developments and innovations within the mining industry and the global commodity supply chain to stay up to date on the latest mining data. Enjoy!

Jessica Scanlan
Head of New Media

---
🔥 What's New
Lithium 101 & Webinar Replay

Lithium is being hailed as the clean energy metal of the future, but how much do you really know about it? In this article and webinar replay, the Prospector team digs into some lithium basics, and discusses how to discover global projects that affect the future of the supply chain!
Upcoming Webinar: How to Use Prospector at PDAC
March 1, 2023 | 1:00pm - 2:00pm EST

PDAC is a great opportunity to utilize Prospector's mobile and desktop app to research companies and projects on the go. Prospector's rich and comprehensive database makes comparing companies, tracking projects, and calculating financial models a breeze. Stay organized at this year's PDAC with Prospector's list functionalities, calculate Life of Mine in real-time on the floor of PDAC with our NPV calculator, and make informed decisions using thousands of up-to-date project and company metrics.
---
🔍 Prospector Feature in First Edition of Mining Outlook
Founder Emily King was recently featured in the very first edition of
the Mining Outlook magazine! Learn more about King, her background,
the creation of Prospector, and how
On The Rocks is changing mining industry podcasts!
---
🎧 This Week on On the Rocks

---
📰 In the News
The Talent Squeeze in the Mining Industry

71% of mining leaders are finding the talent shortage is holding them back from delivering on production targets and strategic objectives. There is a disconnect between what managers believe their employees are looking for and what employees actually want, resulting in high attrition rates. To reverse the trend, mining companies must treat talent as a strategic pillar, double down on what matters to employees, understand which skills matter, and invest in reskilling the workforce.
Teck Resources Considers Coal Spinoff

Teck Resources is considering separating its multibillion-dollar steelmaking coal business in a strategic shift towards mining more metals such as copper. The Canadian miner is considering "the possible spin-out of an interest in that business to its shareholders." Separating the coal business would leave Teck with copper and zinc mines across the Americas, including the Quebrada Blanca 2 copper project in Chile. The move could make Teck an attractive target for large mining companies such as BHP and Rio Tinto that have been hunting for takeovers to expand in industrial metals.
Newcrest CEO Rejects $17B Takeover Bid

Australian gold miner Newcrest Mining has rejected a $17bn takeover bid made by US rival Newmont. The company's interim CEO, Sherry Duhe, has said the firm is not up for sale, but indicated Newmont could be given limited access to non-public information to share its vision for the company. Duhe highlighted the growing importance of copper in Newcrest's portfolio and said its role in the transition to net-zero emissions could see it account for more than half of the firm's revenue by the end of the decade, depending on prices.
Kinross Gold Announces Initial Great Bear Resource Estimate

Kinross Gold has announced the results of an initial mineral resource estimate for its Great Bear project in Ontario. The resource comprises 2.74 million ounces of indicated resources with a grade of 2.57 grams per tonne and 2.29 million ounces of inferred resources with a grade of 3.56 grams per tonne.
---
❓Prospector Poll
Where do you get your mining news and information from?
Each week we want to get your opinion about the mining industry. We'll release the results with next week's Nugget!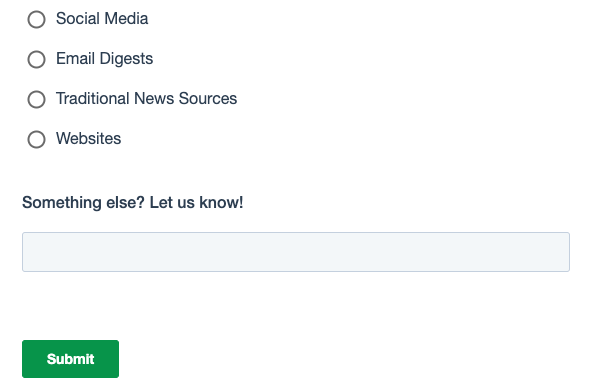 Last Weeks Results:
What decarbonized technology do you have your eye on for the future?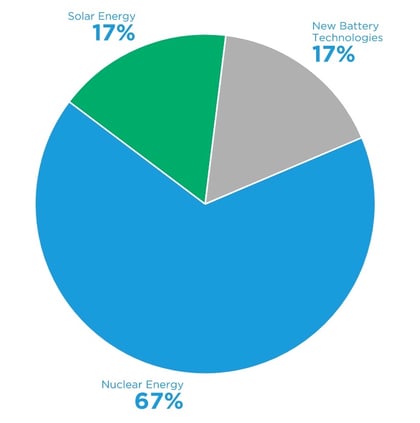 ---
📈 Today's Commodity Prices
Gold $1,835.14 $/oz

Silver $21.84 $/oz

Platinum $944.00 $/oz

Palladium $1,531.00 $/oz
Copper $3.83 $/oz

Source: Prospector, as of 2/21/23 at 4pm EST
---
Get The Nugget in your inbox every week, scroll down to subscribe!