Weekly Nugget
The Power of Technology & AI in the Mining Industry
AI is changing how we complete everyday tasks, and revolutionizing the mining industry as we know it. This week, we dig into how the popular AI platform ChatGPT stacks up against Prospector's AI.
---
---
🗨 AI and the Future of Mining
What does AI have to do with mining? First, think about decision-making in the mining sector. Mining is expensive, and making a poor investment decision can result in massive losses, not only financial but also resource losses and environmental and social damage. AI has the potential to bring more clarity to mining decisions by using historical data to improve planning and geological data to improve resource discovery.

In addition, over the past few decades, mining has become one of the most technologically sophisticated industries, where an increasing amount of dangerous human labor is being replaced by machines. This replacement requires machines to be autonomous and capable of adapting to a complex and largely unknown environment without programming. This is made possible by computer vision, path-finding and other artificial intelligence algorithms. Finally, the negative image of mining can be changed through AI.

Firstly, AI helps reduce the negative impact of mining on human lives and the environment by optimizing planning and replacing harmful practices. Secondly, user-friendly chatbots powered by AI can help disseminate information about mining and raise awareness about the need for mining and its positive impact on progress.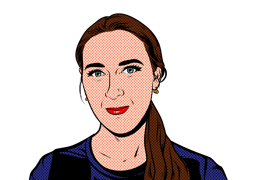 Tetyana Loskutova, PhD
Head of Data Science
---
🔥 What's New
The Mining Industry AI Showdown - ChatGPT vs Prospector

A recent article discussed how the popular artificial intelligence platform ChatGPT is lacking a little bit in the mining industry. The Prospector team decided to put our powerful AI-powered platform to the test to see where we can help fill in the blanks!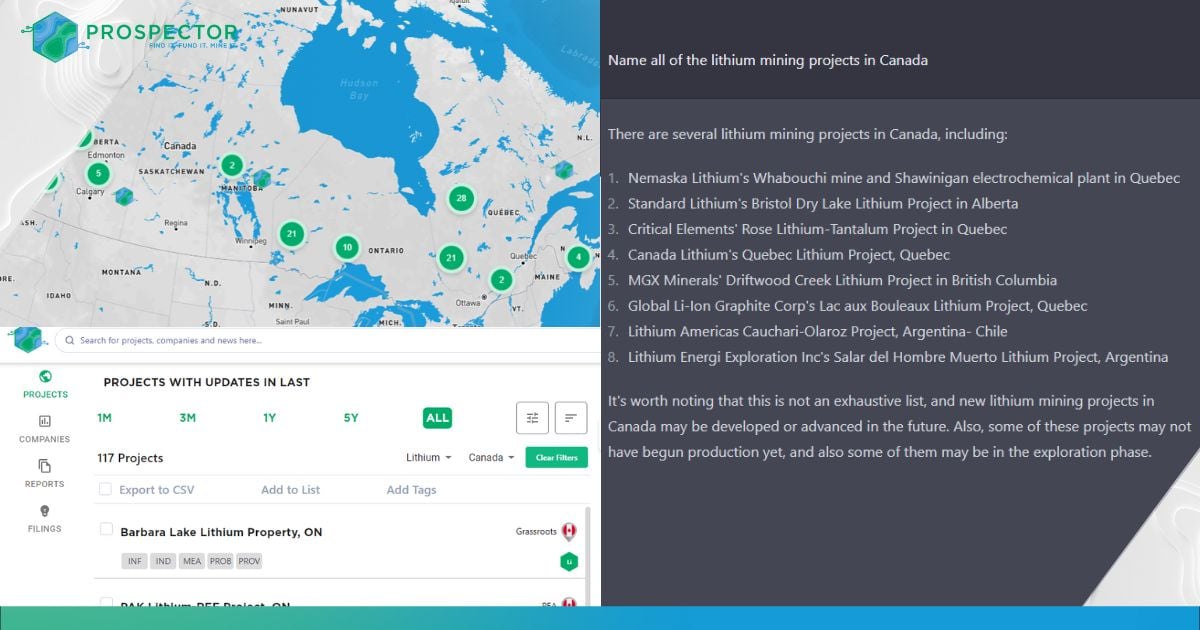 ---

---
📰 In the News
The Top 10 Issues Shaping the Future of Mining
The 2023 Deloitte Mining Trends report highlights the indispensable value that the mining and metals sector can deliver. This year's trends include building a resilient supply chain, adopting digital technologies, and more!
How Mining Could Embrace the IOT Cloud
The use of Internet of Things (IoT) technology in the mining industry is becoming more widespread and offers numerous benefits to companies. Examples include Oren and RCS. Oren, a digital marketplace platform for the mining industry, connects companies with technology solutions to improve connectivity and operational efficiency, and help achieve decarbonization targets. RCS developed a smartphone-based app for monitoring mine sites, which has led to a reduction in overall risk levels.
Virtual Reality Training to Enhance Mine Safety
The Council for Scientific and Industrial Research (CSIR) will showcase its virtual reality (VR) training technology designed to improve the safety of mineworkers through knowledge training on hazardous underground incidents at the upcoming Investing in African Mining Indaba in Cape Town. The VR technology provides trainees with simulated and immersive experiences in emergency situations such as fires and explosions.
Copper's Fight for Critical Mineral Status
US senators, including Kyrsten Sinema from Arizona, are pushing for the addition of copper to the list of minerals deemed critical to the US. The senators sent a letter to Interior Secretary Deb Haaland to "revisit and reconsider" the designation of copper as a critical mineral, warning of a significant increase in supply risk due to economic and geopolitical events.
---
📍 What do you feel is the biggest benefit for the mining industry to adapt to new technologies and AI?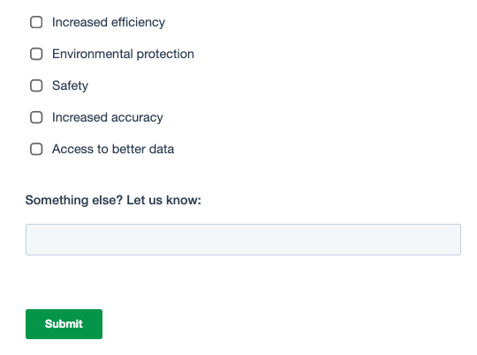 Last Weeks Results:
Do you currently invest in lithium mining projects?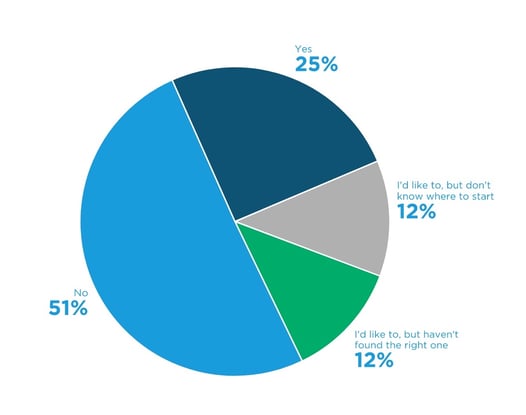 ---
📈 Today's Commodity Prices
Gold $1,870.20 $/oz

Silver $22.15 $/oz
Platinum $973.00 $/oz
Palladium $1,649.50 $/oz
Copper $3.71 $/oz
Source: Prospector, as of 2.7.23 at 4:00pm EST
---
Get The Nugget in your inbox every week, scroll down to subscribe!