Weekly Nugget
Mining for a Greener Future
This week, we dig into how the mining industry plays a crucial role in a decarbonized future!
---
---
🗨 Mining for a Greener Future
Mining for green energy - at first it may seem contradictory, right? You may or may not be surprised to learn that the mining industry actually has a crucial role to play in reaching our global goal of a carbon-free future. Despite its often negative perception, the fact is that the minerals extracted through mining are essential for creating the technology needed for renewable energy sources. This week's newsletter shines a light on the connection between mining and green energy, exploring how this industry is not only crucial for building solar panels and batteries, but is also working towards becoming more sustainable itself. Join us as we explore this exciting new chapter for mining and its impact on the path towards a greener future!

Emily King
CEO

---
🔥 What's New
Future of Mining Metals Forum 2023: Exploring the Path to a Decarbonized Future

Founder & CEO of Prospector, Emily King, recently moderated a panel at the Future Minerals Forum 2023 in Riyadh, Saudi Arabia. The panel focused on hydrogen and green metals, discussed the big picture targets for alternative and renewable energy and the challenges to integrating them into the value chain. In addition, the discussion covered the utilization of existing oil infrastructure for lithium extraction, sustainable hydrogen production, barriers to energy storage and cost barriers, and alternative forms of financing.

Reminder: Dig into Lithium Projects Webinar
February 15, 2023 | 1:00pm - 2:00pm EST

Register for today's webinar to learn how to quickly and efficiently identify lithium projects by stage and estimate level, calculate net present value based on metal prices with built-in tools and evaluate discount rates and risk factors specific to each country and mining method.
Upcoming Webinar: How to Use Prospector at PDAC
March 1, 2023 | 1:00pm - 2:00pm EST

PDAC is a great opportunity to utilize Prospector's mobile and desktop app to research companies and projects on the go. Prospector's rich and comprehensive database makes comparing companies, tracking projects, and calculating financial models a breeze. Stay organized at this year's PDAC with Prospector's list functionalities, calculate Life of Mine in real-time on the floor of PDAC with our NPV calculator, and make informed decisions using thousands of up-to-date project and company metrics.
---

---
📰 In the News
Making Mining "Nature-Positive"

The mining sector is expanding to meet the growing demand for minerals to power electric vehicles and wind turbines, but its impact on the environment remains a concern. The Global Investor Commission on Mining 2030, an initiative of the sector's financial backers, has been launched to explore the systemic changes needed to minimize harm to the environment, people, and communities while ramping up extraction.
Seriti Resources Plans to Build South Africa's Largest Wind Farm
South Africa-based coal producer, Seriti Resources, has plans to build the country's largest wind farm in Mpumalanga province with an investment of $235 million. The 155 MW wind farm will be built by Seriti Green, a subsidiary of Seriti Resources, and will provide around 75% of the power required for the company's operations. The wind farm is part of the company's plan to provide 900 MW of green energy over the next few years, and its renewable resources unit is in talks with customers to purchase the power produced.
US Energy Department Approves $2B Loan for Battery Recycling Complex

Redwood Materials has received a conditional loan of $2 billion from the US Energy Department to build a $3.5 billion recycling and remanufacturing complex in Nevada for electric vehicle battery materials. The loan will be drawn down later this year and will help accelerate production and compress the time for Redwood to reach full scale at the facility. The loan is part of the government's effort to shift the US battery supply chain away from China and towards domestic production. Redwood Materials, founded by ex-Tesla executive JB Straubel, aims to become one of the world's largest recyclers and re-manufacturers of battery materials, including copper, lithium, cobalt, and nickel.
---
❓Prospector Poll
What decarbonized technology do you have your eye on for the future?
Each week we want to get your opinion about the mining industry. We'll release the results with next week's Nugget!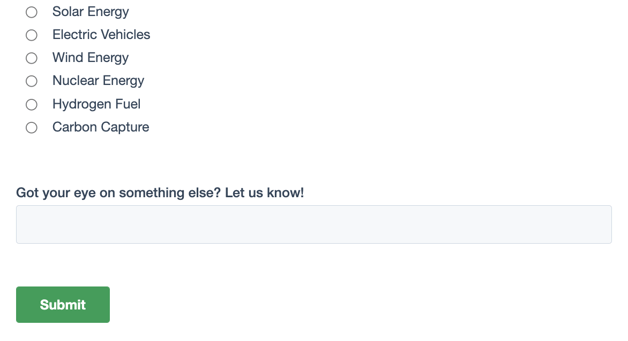 Last Weeks Results:
What do you feel is the biggest benefit for the mining industry to adapt to new technologies and AI?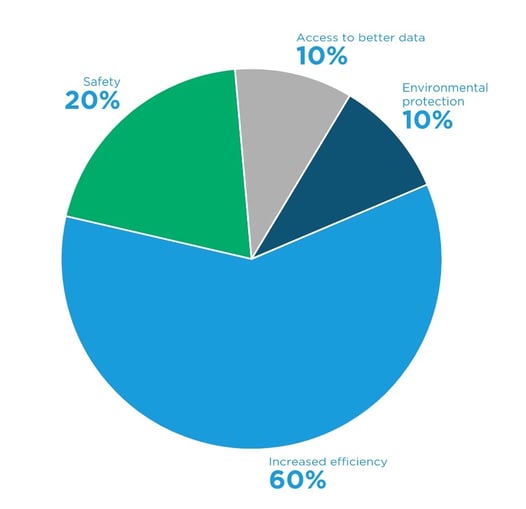 ---
📈 Today's Commodity Prices
Gold $1,855.24 $/oz

Silver $21.88 $/oz

Platinum $933.00 $/oz

Palladium $1,507.00 $/oz
Copper $3.74 $/oz

Source: Prospector, as of 2/14/23 at 4pm EST
---
Get The Nugget in your inbox every week, scroll down to subscribe!