Weekly Nugget
Let's Talk Lithium
This week we dig into all things lithium, and the potential for it to power a decarbonized future!
---
---
🗨 Lithium Mining for a Decarbonized Future
The need for lithium, a metal with the unique ability to store energy, has become increasingly important. Increased demand for the metal is fueled by electric vehicle mandates and renewable energy advancements. However, not all lithium mines are created equal, and understanding global resources, current production, and current mines under development are crucial for investors and policymakers. Join us in this week's Nugget as we explore the current state of lithium mining and the potential for it to power our decarbonized future!
Jon Godbout
COO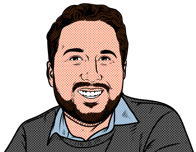 ---
📈 Today's Commodity Prices
Gold $1,928.17 $/oz

Silver $23.73 $/oz
Platinum $1,011.00 $/oz
Palladium $1,653.00 $/oz
Copper $3.85 $/oz
Source: Prospector, as of 1.31.23 at 5:00pm EST
---
🔥 What's New
Lithium Resource Report
The Prospector team has identified a focused list of lithium mining projects around the world encompassing the different types of deposits as well as a look into global resources and reserves. Download the lithium report for the full insights!
Dig Into Lithium Projects on Prospector
Looking to join the future of electric vehicles and renewable energy sources? Did you know that not all lithium mines are created equal? Between grade, cost, and other factors, it's important to understand which projects bring higher return and lower risk.
Join us as we explore how to use Prospector to help analyze and compare lithium mines quickly so that you don't have to spend hours crunching numbers by hand.
---
📰 In the News
US Blocks Mining in Parts of Minnesota
The US Interior Department on Thursday blocked mining in part of northeast Minnesota for 20 years, the latest blow to Antofagasta Plc's Twin Metals copper and nickel mining project but a step officials said is needed to protect the state's vast network of interconnected waterways.
Electric Vehicle Transition Could Cause Lithium Shortage

Electric vehicles could lead to lithium shortages unless the United States and other countries overhaul their transportation systems and move away from private cars as the primary means of travel. A new research from the University of California, Davis, and the Climate and Community Project shows that converting the existing U.S. car fleet to battery-powered electric vehicles alone would require three times more lithium by 2050 than the world currently produces.
Rio Tinto Apologizes for Loss of Radioactive Capsule in Australian Outback
Rio Tinto Ltd has apologized for the loss of a radioactive capsule from a gauge used to measure the density of iron ore feed. The silver capsule containing Caesium-137 may have fallen from the truck transporting it from the Gudai-Darri mine site to a storage facility in the suburbs of Perth. Authorities are now searching along the truck's journey, equipped with radiation detectors, as exposure to the radioactive capsule can cause radiation burns or sickness. Rio Tinto is taking the incident seriously and has conducted radiological surveys of the areas affected, and is investigating the loss.
---
📍
Do you Currently Invest in Lithium Mining Projects?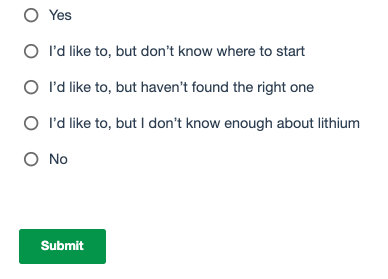 Last Weeks Results:
What is your favorite social media platform to stay up to date with the mining industry?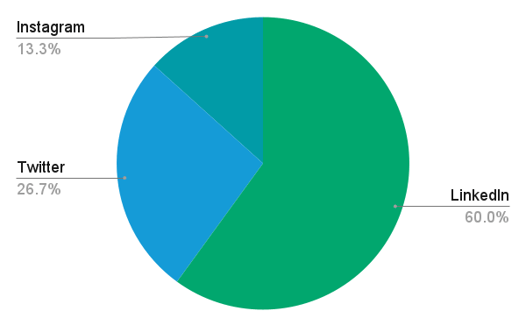 ---

Get The Nugget in your inbox every week, scroll down to subscribe!