Weekly Nugget
Highlights From PDAC 2023!
We had a blast at PDAC 2023, and our team came away with valuable insights and some exciting news!
---
---
⏮ Recapping PDAC 2023
The Prospector team is finally settling into our rhythm after last week's PDAC 2023 conference! The conference had an exciting buzz around it, drawing in almost 24,000 attendees from around the world! We were thrilled to have the opportunity to participate and engage with so many industry professionals and leaders. We kept busy between the technical sessions, panels, events, and the booth! But despite the hectic pace, we came away with valuable insights and exciting news to share, so let's dig in!

Emily King
Founder

---
🔥 What's New
#MiningFuturist: Unlocking the Potential of Family Offices in the Mining Industry

During the #MiningFuturist party at PDAC 2023, we heard from four great panelists discussing how family offices and mining and exploration companies can work together to drive non-traditional capital into the industry. The timing is now more favorable than ever due to macro trends such as the energy transition. Mining companies must prove their worth to potential investors by meeting milestones, using technology, and better communication to showcase their projects, and building relationships and alignment with investors.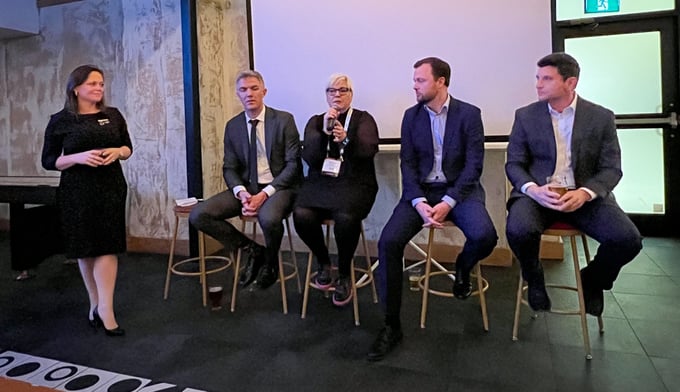 Learn More About The Panel
---
🎧 On the Rocks

---
📰 In The News
Tesla to Ditch REEs in Next-Gen EVs, Causing Market Stir

Tesla has pledged to eliminate the use of rare earths in its next-generation electric vehicles, causing shares of producers to drop. The move aims to address the struggle with supply chain dominance of China, which is responsible for the majority of production of rare earths, and volatility in the market. While using rare earths has become standard in the EV sector, rare earths consultancy Adamas Intelligence suggests that Tesla may redesign its permanent magnet motor to exclude rare earths using a ferrite-based alternative. Although such alternatives have been historically less attractive, the EV revolution will continue to drive demand for rare earths, which are ubiquitous in technologies such as hard drives, smartphones and wind turbines.
Leading Miners Set to Increase Capital Expenditure for 2023

Leading miners are expected to increase their capital expenditure by 11.6% in 2023, with a collective spend of $71.6bn, according to new guidance. The highest spender is likely to be Rio Tinto, whose latest guidance of $8bn includes $2bn for growth capital. Anglo American is expected to spend between $6.0bn and $6.5bn, while BHP's capital expenditure is expected to rise to $7.6bn in FY2023 and $9bn in FY2024. Other miners increasing spending include Glencore, Vale and First Quantum. The miners will continue to prioritize investment in critical minerals and decarbonisation efforts.
Australian Mining Industry Struggles to Boost Gender Diversity

Australia's mining sector remains the country's least diverse sector with just 20% women. In the AusIMM's 2023 Diversity and Inclusion Survey, more than 500 people reported that 25% of women experienced harassment in the past five years, but only half reported it. The survey found that many people in the industry often feel isolated and don't feel included, while many don't feel safe to go to work every day. However, there are some positives. More companies have achieved gender parity on their boards, while BHP has achieved gender parity on its executive team. Northern Star Resources has more than doubled its percentage of female senior executives in just one year.
Canada Braces for Mining Boom, but Labor is Still in Short Supply

Canada's mining industry is facing a labor shortage as demand for critical minerals grows, with up to 113,000 new workers expected to be needed by 2030 to meet growth in demand and replace retiring workers, according to Canada's first Critical Minerals Strategy. Over two-thirds of mining companies in Ontario are already reporting significant difficulty hiring skilled labor. To solve this issue, innovative solutions are needed to connect skilled workers who lose their jobs in one part of the country with work opportunities in another region that match their unique abilities and offer support to secure housing and transportation to get them there. Super-commuting and concierge services, such as those offered to skilled workers in the construction sector, could be extended to mining, helping the industry to meet diversity targets and build a more sustainable and reliable workforce.
Space Race 2.0 - The Dawn of Space Mining and the Quest for Helium-3

Recent advances in technology and shifting priorities may finally be about to make space mining a reality. Several nations and private companies have announced they intend to begin extracting resources from the moon within the next few years, and NASA has already signed a contract for a private company to return lunar minerals to Earth: the first space mining operation. In the short term, the focus of space mining will be on providing the raw materials for the shelter, air, water, and fuel which will keep astronauts alive, rather than exporting materials to Earth.
---
❓Prospector Poll
What non-traditional investor opportunities do you think mining companies should be targeting?
Each week we want to get your opinion about the mining industry. We'll release the results with next week's Nugget!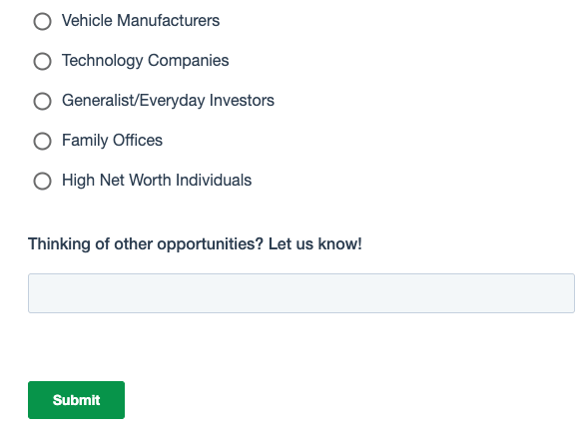 Last Weeks Results:
What is the best part about attending mining conferences?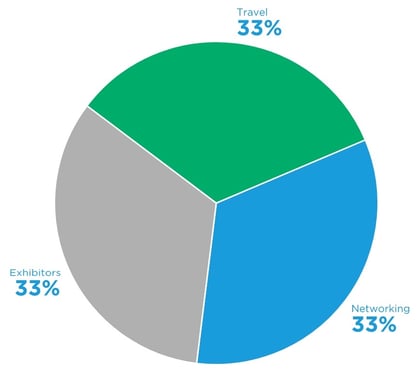 ---
📈 Commodity Prices
Gold $1,902.90 /oz

Silver $21.66 /oz

Platinum $982.00 /oz

Palladium $1,516.00 /oz
Copper $3.65 /lb

Source: Prospector, as of March 14, 2023 at 4:00pm EST
---
Get The Nugget in your inbox every week, scroll down to subscribe