Weekly Nugget
Coming to You From PDAC 2023!
If you haven't stoped by the Prospector booth yet, come say hi at #6406N!
---
---
🍁 Coming To You Live From Toronto!
This week we are sending the Nugget to you directly from one of the largest mining conferences in the world, PDAC 2023! This conference has been a great experience so far, full of insightful presentations, thought-provoking discussions, and exciting networking opportunities. It's been a privilege to be surrounded by some of the brightest minds and biggest names in the mining industry! We wanted to bring you some of the highlights of our time at the conference, including some key takeaways and insights. Enjoy!

P.S. - If you haven't stopped by the Prospector booth yet, there is still time! #6406N!

Emily King
Founder

---
🎤 PDAC Soundbites From The Prospector Team
Gautam Iyer, Head of Corporate Development:

"There's a lot more people, I think things are getting back to normal in the mining industry. We're seeing a lot of folks from outside of mining here as well, which is great. I think attention is now zoning into the needs and requirements for critical minerals, and hopefully we will start to see some money flowing in with that."

Jon Godbout, COO/CTO:

"We are meeting so many people from all aspects of the global mining industry. There are many conferences, but PDAC is the largest in the world and it's great to see everyone out and about after the last few years!"

Alessandra Morante, Head of Data:

"The technical talks I've been to have a clear focus on bettering ESG and global collaboration of the mining industry. It's so cool seeing so many diverse parts of the industry coming together to create a better future!"

Jess Scanlan, Head of New Media:

"This is my first time at PDAC, and it's invigorating to see all of the great things happening in the mining industry. From the thoughtful technical talks to the up-and-coming suppliers, it makes me excited to see where the future of the industry is going!"
Central America and Caribbean Day Panel
Prospector CEO, Emily King, spoke on the Central America and Caribbean Panel hosted by Woman in Mining (WIM) Central America. Happy International Women's Day to all that are expanding opportunities and strengthening the voices of women in the mining industry!

---
🎧 On the Rocks

---
📰 In The News
Tin: The Unsung Hero of the Global Energy Transition?

The rising demand for clean energy technologies will increase demand for tin, which is used in electronics as solder. Although the metal has been designated as a critical mineral by many industrialized countries, investors are not interested in it as much as they are in other minerals. The scarcity of new mining projects, the volatility of pricing, and the relatively small volumes of tin have discouraged investors. However, with demand for tin set to rise 3-4% annually, reaching 500,000 tonnes by 2030, the mining industry needs to step up to the challenge.
Construction Begins on Thacker Pass Lithium Mine
Construction has begun on the Thacker Pass lithium mine in northern Nevada, according to a statement from Lithium Americas. The project, which is expected to produce 80,000 tonnes per year of battery-quality lithium carbonate in two phases of 40,000 tonnes per year, is projected to begin phase one production in H2 2026. The mine is expected to create 1,000 jobs during construction and 500 jobs during operations. The start of construction follows a favorable ruling from the US District Court for the issuance of the record of decision.
Automakers Flock to Mining Conference as Batter Material Costs Surge

Auto industry executives attended the BMO Global Metals & Mining Conference, which is usually attended by iron ore and aluminum producers, to address concerns about the surging prices and tighter supply of metals used in electric vehicle batteries. The availability and costs of crucial battery materials like lithium, cobalt, and nickel have been a key concern for years among EV makers, and the issue has gained more urgency in recent months due to rising competition to strike supply pacts with miners and project developers and by wild swings in raw material costs.
Transition to Green Energy will Require All Metals, Not Just Critical Ones

All metals will be needed, not just the critical ones, in the global shift to green energy, according to Ken Hoffman, head of McKinsey's battery raw materials team, speaking at the PDAC conference in Toronto. The transition to a green economy by 2030 will require the use of copper, nickel and aluminum, as well as critical metals such as lithium and cobalt. Hoffman predicted that the Inflation Reduction Act, which allocates $430bn for incentivising clean energy, will transform metal flows and pricing, as well as introduce premiums. The requirement for domestic or free-trade-sourced minerals and battery components in electric vehicles will create opportunities for foreign miners.
Ontario OKs Ring of Fire Road Review Plan by First Nations
Ontario has granted approval for the environmental assessment of the Northern Link road, a small step towards constructing an all-season road to the Ring of Fire minerals area in the province's far north. The Northern Link will connect the two communities of Webequie and Marten Falls First Nations and potential mining projects. The cost of the roads is estimated to be more than $2bn. Environmentalists and at least several Indigenous communities in the region oppose the mining and roads, which they say will cause the release of millions of tonnes of carbon outweighing the benefits from mining metals for green energy.
---
❓Prospector Poll
What is the best part about attending mining conferences?
Each week we want to get your opinion about the mining industry. We'll release the results with next week's Nugget!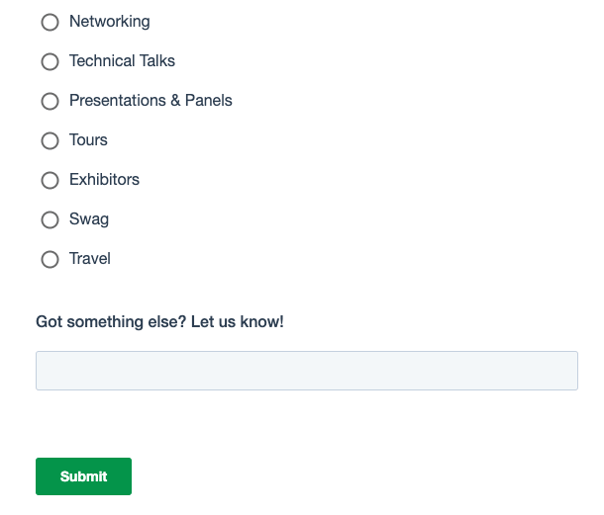 Last Weeks Results:
Which mining conferences do you prefer to attend?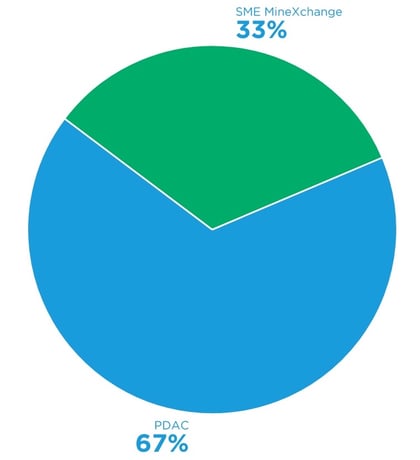 ---
📈 Commodity Prices
Gold $1,813.86 /oz

Silver $20.08 /oz

Platinum $931.00 /oz

Palladium $1,386.50 /oz
Copper $3.61 /lb

Source: Prospector, as of March 7, 2023 at 4:00pm EST
---
Get The Nugget in your inbox every week, scroll down to subscribe