Weekly Nugget
How Decarbonization Is Shaping The Mining Industry
The production of critical minerals is at the front of everyones minds, and the race towards decarbonization is becoming more important than ever.
---
---
🗨 How Decarbonization Is Shaping The Mining Industry
As we move through the early months of 2023, one trend that continues to capture attention across the globe is the growing emphasis on the mining industry's role in the race for decarbonization and production of critical minerals. With nations and corporations striving to reduce their carbon footprints, the mining industry's policies and investments are under increasing scrutiny. As such, it's never been more critical for companies to prioritize safety, environmental responsibility, and ethical practices. We are keeping an eye on some of the latest developments and trends in this arena and are excited to see how companies adapt to meet these new demands!

Emily King
Founder

---
🔥 What's New
National Geologists Day

April 2nd was Geologists Day, and you know Prospector had to celebrate!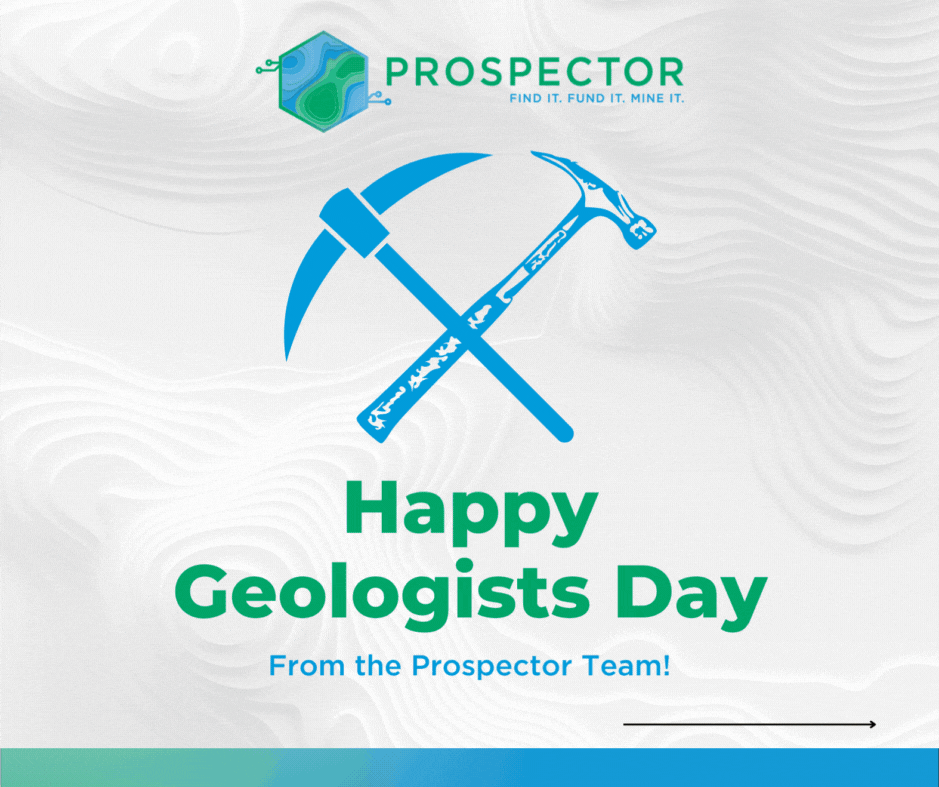 Head over to our social media to check out photos from our "rock" star team!
---
Upcoming Webinar: Dig into Uranium Projects on Prospector
Register for our upcoming webinar to learn how to quickly and efficiently identify uranium projects by stage and estimate level, calculate net present value based on metal prices with built-in tools and evaluate discount rates and risk factors specific to each country and mining method.
---
🎧 On the Rocks

---
📰 In The News
Lundin Mining buys 51% Stake in Caserones Mine for $950M

Lundin Mining is set to acquire a 51% stake in Chile's Caserones copper mine for $950m, with an $800m upfront cash payment and $150m in installments over six years. Lundin will also have the right to purchase an additional interest of up to 19% in the Caserones mine for $350m over five years. The acquisition is part of Lundin's efforts to increase exposure to copper, which is crucial for the green energy transition.
Mexican President Proposes Tougher Mining Laws, Shorter Concessions

Mexico's proposed overhaul of mining laws, including shorter concessions and tighter rules for permits, has drawn warnings from industry leaders, who fear it could undermine the sector's growth prospects. President Andres Manuel Lopez Obrador offered the draft reform on Tuesday, which would sharply reduce the length of mining concessions to 15 from 50 years. The initiative would also add new requirements to obtain mining and water permits, establish a new obligation to disclose mining impacts, and require miners to give back at least 10% of the profits to communities. The country's mining chamber Camimex warned that changes could provoke "strong repercussions" for the industry.
Canadian Budget earmarks $21 Billion for Clean Tech & Critical Minerals

The Canadian government will spend $21bn over five years on clean technology as part of the annual federal budget. The plan includes a 30% investment tax credit for capital investments in manufacturing equipment used in the electric vehicle supply chain and to extract and process critical minerals used in EVs. The budget also features a 15% refundable tax credit for eligible investments in non-emitting electricity generation systems, plus a commitment to improve the efficiency of the impact assessment and permitting processes for major projects by the end of 2023. The Canadian Mining Association welcomed the initiatives.
Australia Risks Losing Pole Position in Critical Minerals Race

Australia risks losing its lead in critical minerals processing because it has yet to create a national strategy. While Australia is a leading supplier of lithium and a significant producer of other minerals, such as cobalt and rare earths, the country has not processed those minerals in large quantities. Industry executives are calling for a national strategy to fast-track permitting, offer subsidies, and provide preferential access to industrial land. They want rapid action in light of competition from the US, Canada, and the EU, which have already developed critical minerals strategies that include incentives.
---
📊 Latest Drill Results
---
⛏️ New Technical Reports
Technical reports are free to view! Just click the "sign up button" and use LinkedIn, Google, or Apple credentials to sign in!


Southwest Pit, BlackRock Deposit


Company: BlackRock Metals Inc.

Geography: Canada

Minerals: Vanadium, Titanium, Magnetite

Date: 3/28/23

Pitarrilla Project

Company: Endeavour Silver Corp. (EDR:TSX)

Geography: Mexico

Minerals: Silver, Lead, Zinc

Date: 3/29/23

Company: Avino Silver & Gold Mines Ltd. (ASM:TSX)


Geography: Mexico


Minerals: Silver, Gold, Copper, Lead


Date: 3/30/23



Cabacal Project

Company: Meridian Mining UK Societas (MNO:TSXV)

Geography: Brazil

Minerals: Gold, Copper

Date: 3/31/23
---
❓Prospector Poll
In your opinion, which is the most critical of the critical minerals?
Each week we want to get your opinion about the mining industry. We'll release the results with next week's Nugget!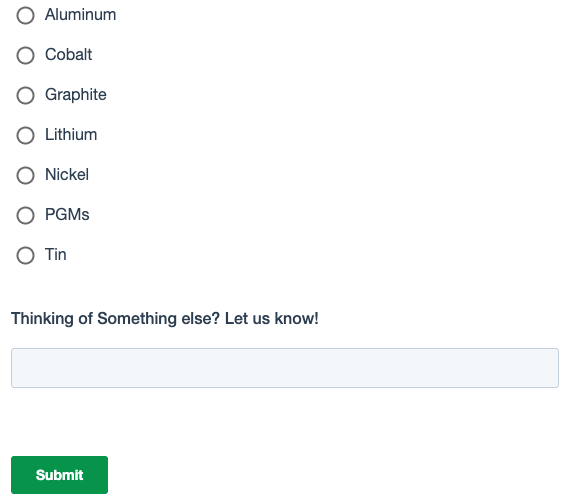 Last Weeks Results:
We want to know - what do you want more of in your Weekly Nugget?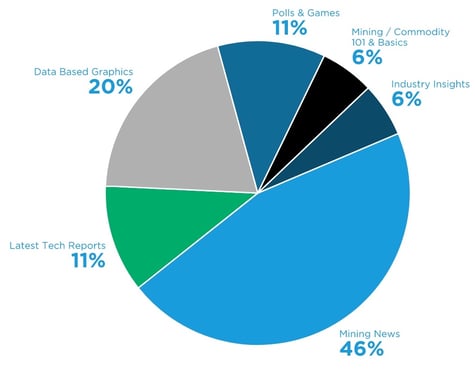 ---
📈 Commodity Prices
Gold $2,020.45 /oz

Silver $24.99 /oz

Platinum $1,019.00 /oz

Palladium $1,466.50 /oz
Copper $3.62 /lb

Source: Prospector, as of April 4, 2023 at 4:00pm EST
---
Get The Nugget in your inbox every week, scroll down to subscribe