Weekly Nugget
🎃 Hello, October!
Welcome to Q4 of 2023! Keep an eye out on Prospector for those Q3 result filings, as well as the last lingering summer drill results!
---
---
🎃 Hello, October!
Hello, and welcome to Q4 of 2023! This time of year always feels like a mix of a race to the finish line and time to slow down for the fall holidays. For those of you in colder climates, remember to start getting bundled up as it gets colder and watch for slippery ice patches! For those of you in warmer temperatures, I'm jealous. Be sure to keep an eye out on Prospector for those Q3 result filings, as well as the last lingering summer drill results! Enjoy this Weekly Nugget!

Jess Scanlan
Head of New Media

---
🔥 What's New
Dig into Drill Results!
Missed our September Monthly Mining Roundup? This month our team chatted about all things drill results - from how to understand them to the use of artificial intelligence to predict them!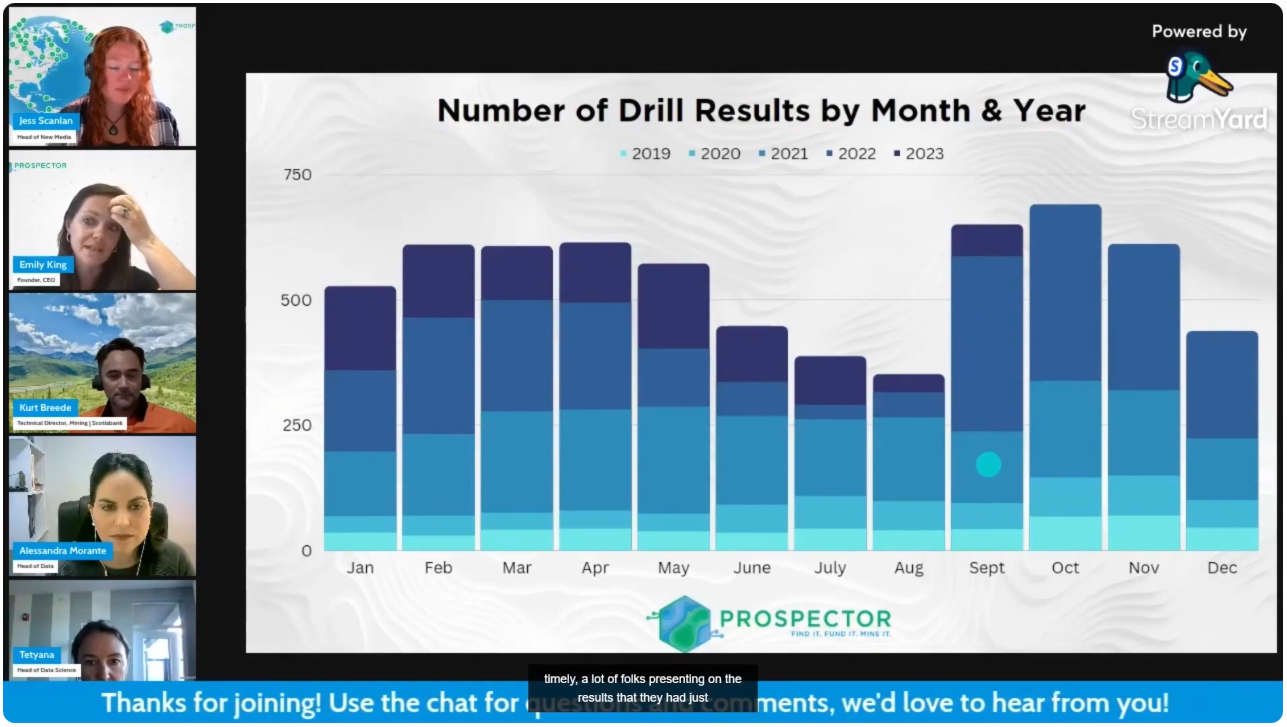 ---
Tools for the Modern Junior Mining Investor Live Panel
At the recent Precious Metals Summit, CEO Emily King participated in the LIVE Planet MicroCap panel! Check out this video discussing the state of the junior mining market and how technology advancements are changing the investment landscape! You can also listen to the audio version on your favorite podcast platform.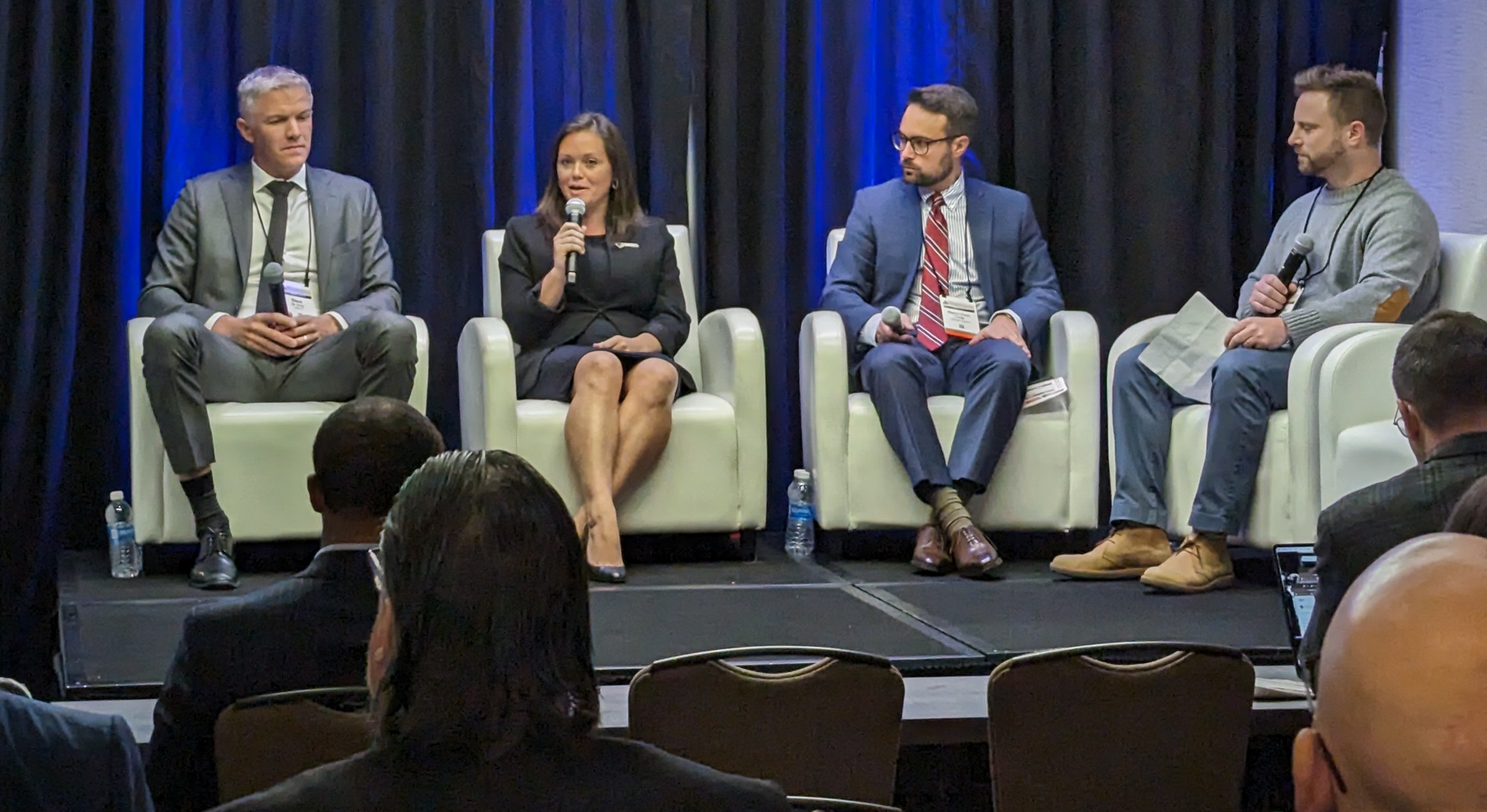 ---
🎧
On The Rocks

---
📰 In The News
US Can't Cut China Out Of Critical Mineral Supply Chain

A top Biden administration official acknowledged the US cannot cut China out of the green energy supply chain, despite President Biden's pledge to secure domestic production of solar, wind, EV batteries, and critical minerals. Under Secretary Jose Fernandez said the US is "perfectly happy" to continue working with China on climate change, calling their involvement essential. This contradicts Biden's claims that his policies are ending China's dominance of clean energy manufacturing. It also undermines the rationale behind over $8.5 billion in climate spending meant to counter China and onshore supply chains. While the administration seeks climate cooperation, China has rejected demands and insists its goals won't be influenced.
Photojournalist Lends Human Perspective To Canadian Mining

Photographer Louie Palu spent over a decade documenting the hard-rock mining industry in northern Ontario and Quebec. His exhibition "Cage Call" offers a rare visual record of the immense but unseen industry that underpins modern consumer culture. Palu captures miners battling rock faces, the monumental architecture of headframes, and the human toll reflected in damaged bodies and widows' tables. His dramatic black-and-white images provide an intimate perspective on hazardous work that most Canadians are disconnected from, despite the country's heavy investment in mining. As we increasingly rely on mined metals in phones and more, Palu implicates the viewer, hoping to shift consciousness about an industry we depend on but rarely see. His photos bridge past and present, evoking mining's foundational role while underscoring today's growing need for the very metals he used to print them.
Inside Vietnam's Plans To Dent China's REE Dominance

Vietnam plans to restart its largest rare earths mine, Dong Pao, in 2023 with Western backing to challenge China's dominance and boost domestic supply chains. The government will auction concessions to firms like Australia's Blackstone Minerals, which could invest $100 million and says the mine could rival top producer Mountain Pass. The moves support Vietnam's goal to produce up to 60,000 tons of rare earth oxides by 2030, though still well below China. With new processing plants, the country aims to cover the full rare earths supply chain.
IEA Critical Minerals & Clean Energy Summit Delivers 6 Key Actions For Secure, Sustainable, And Responsible Supply Chains

At the first International Energy Agency Critical Minerals Summit, nearly 50 countries and industry leaders identified 6 key actions to ensure secure, sustainable supplies of critical minerals essential for clean energy technologies. These include accelerating diversified supply, recycling, transparency, data availability, responsible production incentives, and international collaboration. With massive demand growth projected, participants agreed progress is needed to avoid concentration risks, backed by IEA analysis.
Albemarle & Caterpillar Forge Partnership For Zero-Emissions Lithium Mining

Albemarle, the top lithium producer, signed agreements with Caterpillar to collaborate on solutions supporting sustainable mining and the full circular battery value chain. The collaboration will help Albemarle utilize zero-emission, battery-powered mining equipment at its planned Kings Mountain lithium mine in North Carolina, which could supply 50,000 tonnes LCE annually. Caterpillar will also get access to Albemarle's domestically produced lithium for its battery manufacturing. The companies will further explore R&D cooperation on battery and recycling technologies. The partnership aligns Caterpillar's equipment with Albemarle's sustainability goals as it works to establish the first zero-emissions lithium mine in North America, pending permitting.
---
⚒️ Mining Data Digest Snapshot



Company: Alpha Lithium Corp. (ALLI:TSXV)


Geography: Argentina


Minerals: Lithium


Date: 7/20/23
Summary:
The Tolillar lithium project in Argentina has an updated mineral resource estimate of 681,000 tonnes lithium carbonate equivalent (LCE) in the Indicated category and 262,000 tonnes LCE Inferred, to produce 25,000 tonnes per year LCE over a 35 year mine life. The process consists of direct lithium extraction to recover lithium from brine pumped from wells, followed by reverse osmosis concentration, precipitation of lithium carbonate, purification, and drying/packaging, with an assumed 77% recovery. Recommendations include additional drilling and testing to better characterize brine chemistry and hydrogeology. Permits are in place for the pilot plant and project development is underway.
---
Company: American Future Fuel Corp. (AMPS:CSE)

Geography: USA

Minerals: Uranium

Date: 9/22/23
Summary:
American Future Fuel has received encouraging radiometric assay results from the first confirmation drill hole at its Cebolleta Uranium Project in New Mexico. This is the first of 21 planned holes to test multiple zones and support a NI 43-101 resource estimate. Cebolleta has a 2014 historical inferred resource of 18.98 million pounds U3O8. American Future Fuel states the new results bring it closer to proving up the historical resource as uranium enters a bull market.

Subscribe To Receive The Full Digest
---
📱 Trending On Social
---
❓Prospector Poll
Q4 is officially here - what are your goals for finishing out the year?
Each week we want to get your opinion about the mining industry. We'll release the results with next week's Nugget!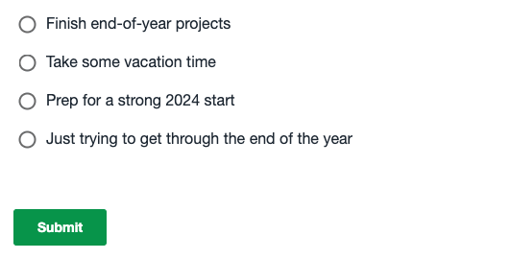 Last Weeks Results:
How important are mining/exploration drill results to you?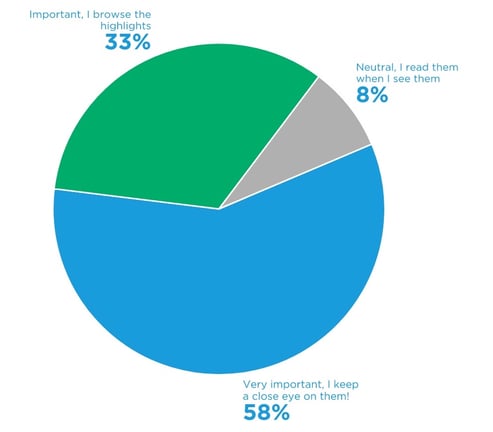 ---
Get The Nugget in your inbox every week, scroll down to subscribe